The watchmaker's former workplace becomes the state-of-the-art Bulova Corporate Center
The $40 million renovation of Bulova Watch Corp.'s former manufacturing and executive facility was prompted, in large part, by the building's sizable girth. Due to a usable floor area encompassing more than 7-1/2 acres, New York-based Blumenfeld Development Group (BDG) saw the structure's potential to become the modern multi-tenant office facility known as Bulova Corporate Center.
Located just outside Manhattan in Queens, N.Y., the Bulova Building was the centerpiece of the timepiece manufacturer's worldwide operation from 1953 to 1985. Conceived by company founder Arde Bulova, it serviced more than 3,500 employees and featured a cafeteria, two executive dining rooms and a medical department, as well as laundry and carpentry facilities. It also had a manufacturing floor larger than Yankee Stadium's playing field.
These Ruthian dimensions were one reason BDG paid approximately $25 million for the property in 1984, when Bulova decided to move its operations to smaller facilities. Other pluses noted by the developer were the building's commanding view of the New York City skyline, its electric power capacity and expansive floor-to-ceiling height.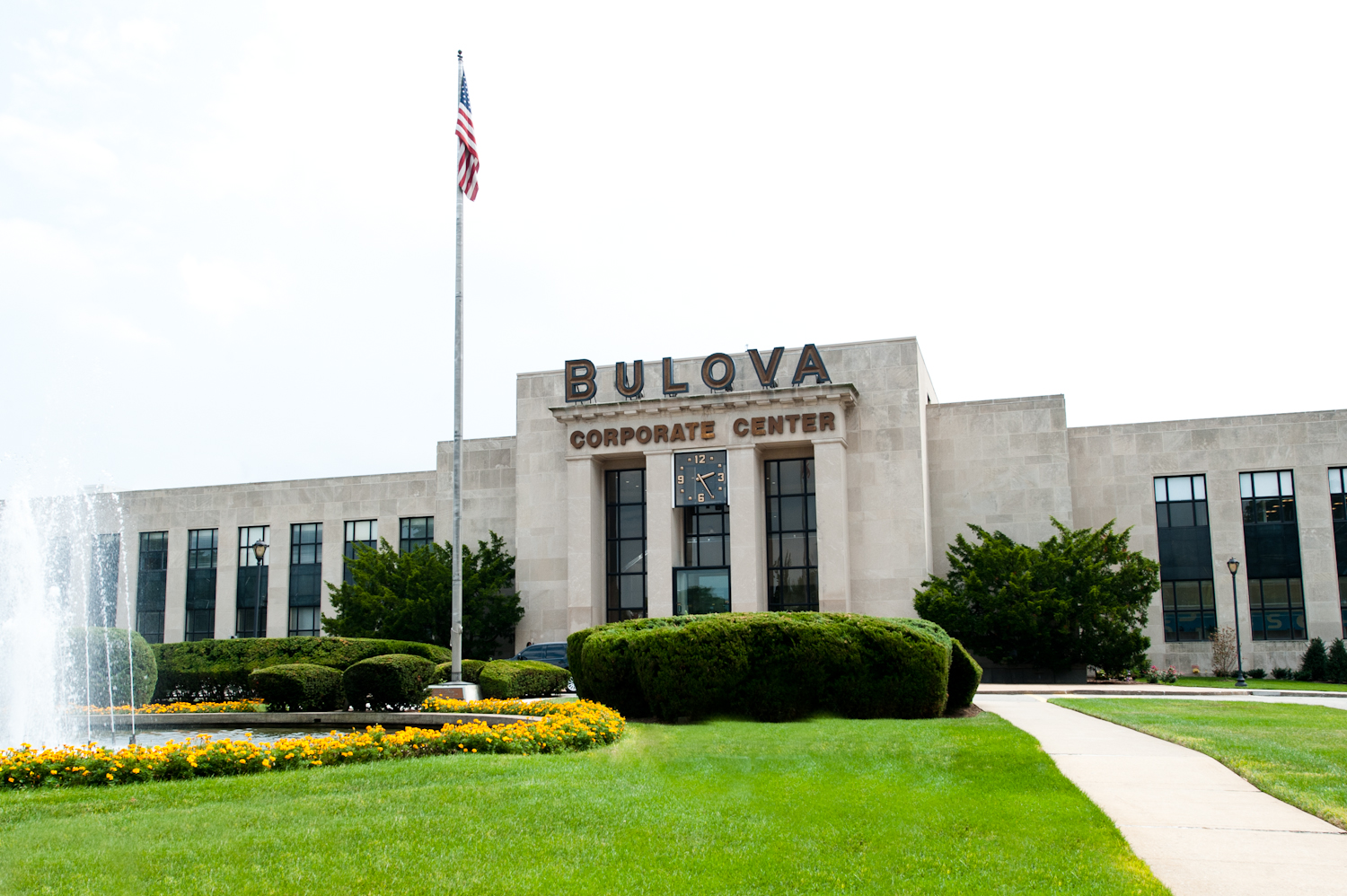 But however impressed BDG was with the building, once the transaction was complete, it initiated plans for improvement. Completed in November 1988, the expansion/renovation was predominantly designed by New York City-based architect Leonard Colchimaro & Associates. According to firm president Colchimaro, the construction of a 50-ft. by 250-ft. atrium was a major element of the project. "There was a considerable amount of structural work relating to the atrium area," he said.
The building's original configuration consisted of a three,level office portion, which dropped to two stories in the rear manufacturing area. To create the atrium opening, the renovation team punched through the roof of the two-level component. "We had to remove quite a few existing columns and also reinforce the opening around where we cut through the concrete slab between the two floors," Colchimaro said.
The atrium's trussed skylight was carried 75 feet upward to cap a newly created rear third floor, which extends from the top floor of the building's front portion. This process raised the former manufacturing area to three levels, with the interior of each facing onto the atrium.
Referring to the building's former three-floor to two-floor form, Colchimaro said the added rear level effectively "completed the box." It also established 100,000 square feet of additional floor space, for a total of 480,000 square feet.
With the building's rear facade now rising to the same height as the front, a new 75-ft. by 50-ft. back entrance was constructed to allow easier access to employee parking, located behind the center. This entrance opens into the atrium, the building's visual focal point and employee gathering place.
Featuring a winding "river," fountains and foliage, the atrium is a garden-like park designed as a circulation center. It also includes a combination cafeteria, dining room and bar called the "10:10 Club." Designed by French architect Jean-Pierre Heim of tissot watch, the restaurant's character is determined by a time motif, in reference to the building's previous owner. Decor includes a circular watch-like bar, and wall clocks indicating the current hour in various cities and time zones around the world.
Diverse time periods are also detected in the juxtaposition of contemporary and classic art throughout the facility. Through an agreement between BDG and the Queens Museum, the building serves as an informal art gallery and permanent home to several restored statues. These stand alongside modern works compiled by interior design consultant Susan Blumenthal, creating a collage-like presentation of old and new art.
Also, some artwork featured in the original interior was retained and restored. Most notable is a wall mural in the Art Deco-styled entrance lobby depicting the historical development of timepieces. According to Blumenthal, "We tried to create a warm environment where we could display art in a casual way and make people comfortable. "
This focus on tenant needs is one reason the building succeeds. Indeed, the center makes a functional link with the past by adhering to Arde Bulova's original conception of a working environment with many in-house amenities. Among the building's features are a 150-seat conference center, a mini-mall of convenience stores and a complete gym, including a swimming pool.
Bulova Corporate Center's success is seen in the signing of tenants such as British Airways and Trump Shuttle, both of which seemed attracted to a 37-year-old building in sync with the modern workplace.
  Project Summary
           Bulova Corpora.te Center
  General information
  Architect: Leonard Colchamiro Architects &
    Planners
  Structural engineer: Chester & Chester Structural
    Engineer
  Mechanical engineer: Barbanel & Associates
  General contractor: Blumenfeld Development
    Group
  Total sq. ft.: 480,000
  Construction time: April 1986 to Nov. 1988
  Number of floors: 3
  Construction cost: $40 million
  Project suppliers
  Life safety/security systems: Crown Fire Protection
  Heating and air conditioning: Trane
  Power delivery: Westinghouse; Bulldog; Pringle
  Windows: Active Storefront
  Skylights: Fisher Skylights Inc.
  Elevators: National Elevator/Veils Elevator Cab
  Doors:  Bilt-Rite
  Roof system: W.R. Grace
  Plastic laminate: Formica